With painstaking logic, Liberty 101 lays out the moral, philosophical, and economic reasons that free markets work for everyone — and that government doesn't. These ideas are crucial to making the world a better place.
In less than one hour, you'll have taken intellectual leaps that thousands of politicians and bureaucrats around the world can't or won't take.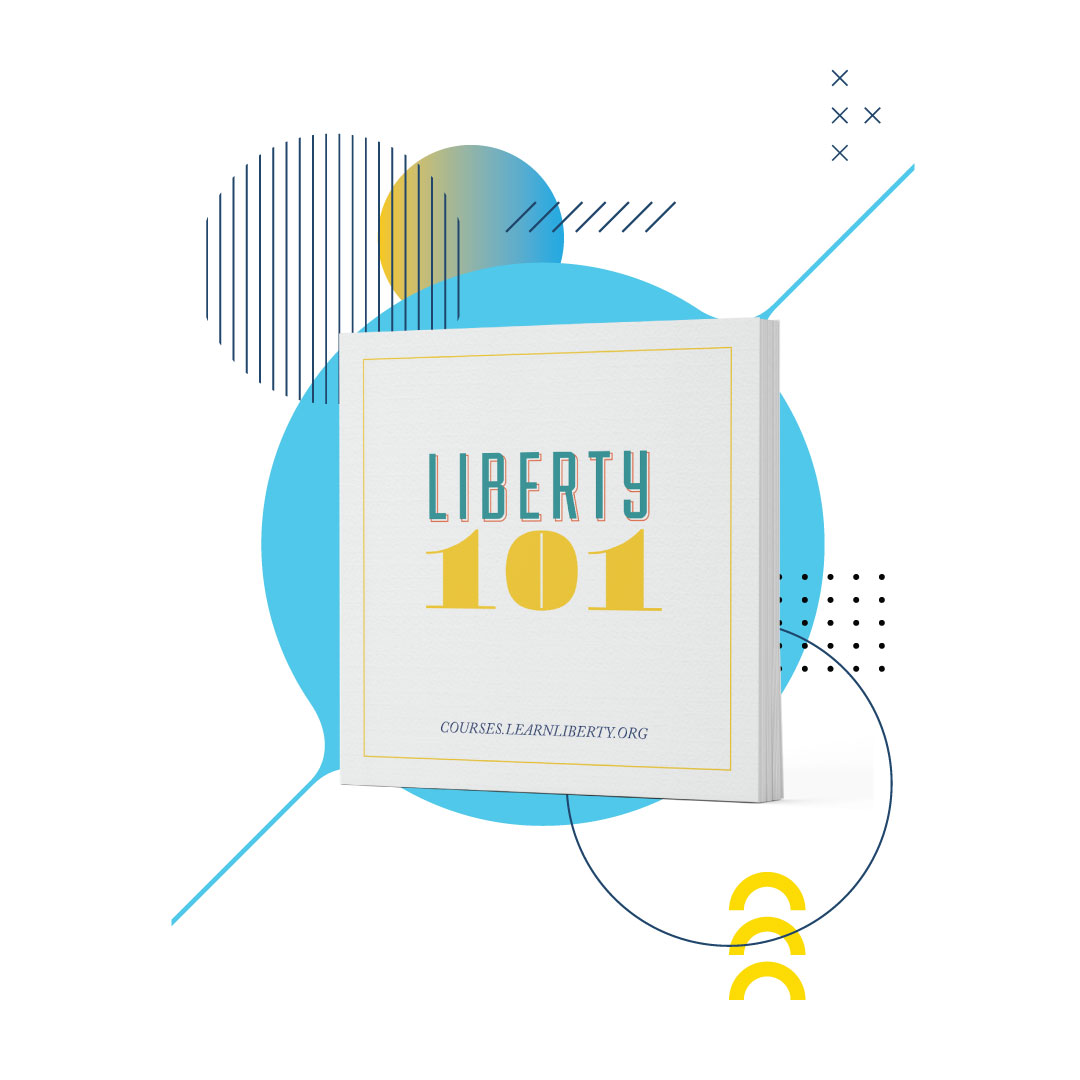 LIBERTY 101
GET RIGHT NOW YOUR FREE ACCESS TO THE LIBERTY 101 E-BOOK
The Philosophy of Liberty
In Section 1, The Philosophy of Liberty, you'll learn the four bedrocks of libertarian philosophy: liberty, individualism, toleration, and peace. We do not use these words lightly. Section 1 establishes … 
– Why Libertarians believe humans should be free to do as we please — as long as we do not infringe on the rights of another
– What those rights are, including the philosophical grounding of Thomas Jefferson's famous words: "Life, liberty, and the pursuit of happiness"
– Why one is free to be a socialist within a libertarian society, and why the inverse is not true
– Why Libertarians believe war is not inevitable, and what the alternative to war is
Economics & Liberty
In Section 2, you'll learn why free-market institutions lead people out of poverty better than any other force known to humankind. Indeed, without freedom, prosperity can't happen. This section, Economics & Liberty demonstrates …
– How freedom, combined with human nature, provides incentives for everyone to work toward a better world
– That "How to increase the size of the pie for everyone" is a more compassionate concern than "How to split the pie equally"
– What the famous quote, "Power tends to corrupt, and absolute power corrupts absolutely" means
– How bootleggers, Baptists, and other lobbyists gain power
– Why decisions should be made by people in their own communities instead of by bureaucrats in far-away capitals
LAW & LIBERTY
In Section 3, you'll learn the difference between designed order and spontaneous order — and why social and economic order are more effective and prosperous when they're like the latter. This section, Law & Liberty argues that …
– No group or individual, whether king, priest, president, legislator, or judge, is the source of moral law
– Limits on the powers of government can slow the rise of tyrants
– Preferences and values are expressed through self-interested, voluntary exchange
– We are all equal in our moral right to pursue whatever activity we wish, short of violating the right of others
Law and Liberty also drops perhaps the best-known and most powerful of Adam Smith's quotes.
LIBERTY 101
GET RIGHT NOW YOUR FREE ACCESS TO THE LIBERTY 101 E-BOOK
Students For Liberty is not an accredited educational institution and its course offerings are not intended for course credit at or by accredited educational institutions.
© 2022 Learn Liberty, All Rights Reserved