Are you considering attending LibertyCon Europe in Lisbon, Portugal in April 2023? If so, you certainly won't be disappointed with the host city.
Lisbon is a destination that has it all – rich history, vibrant culture, stunning natural beauty, and a thriving business community.
Here are five reasons why you should make the trip to Lisbon for LibertyCon Europe and maybe stay for a bit longer:
Location: Lisbon is well-located for international visitors. The city's Humberto Delgado Airport offers connections to most of Europe while also serving as a hub for flights between the continent and Latin America. Plus, once you're there, the city is relatively compact and easy to navigate, with an excellent public transportation network and a wide variety of accommodation options.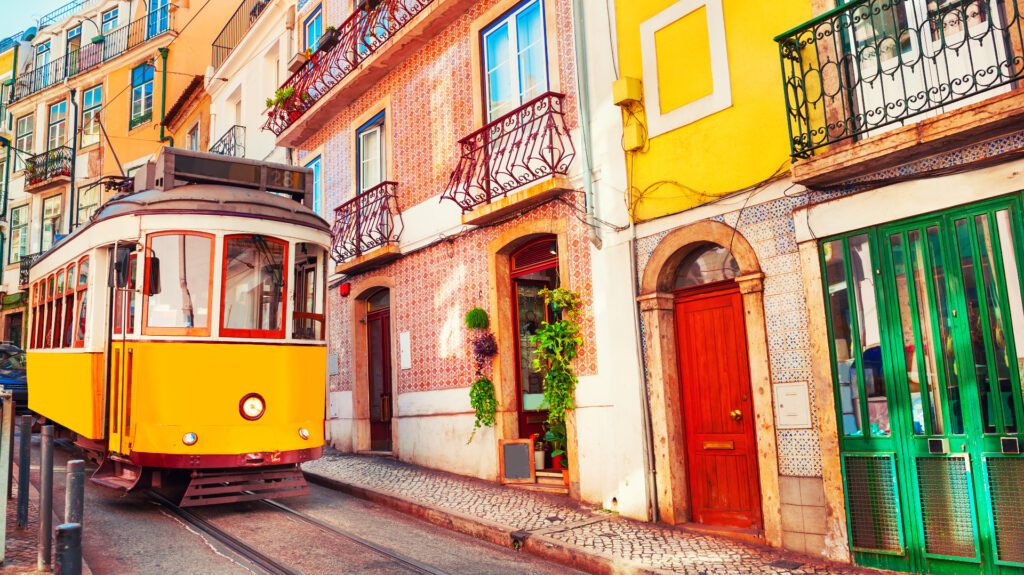 Culture: Lisbon is a city with a rich history and vibrant cultural scene for visitors to explore. From its iconic pastel-colored buildings and ancient Castelo de São Jorge (St. George's Castle), to its museums, galleries, and historic neighborhoods, there's always something new to discover.
The Belém Tower, ceremonial gateway to Lisbon during the Portuguese Renaissance, the magnificent Jerónimos Monastery, and the nearby Padrão dos Descobrimentos (Monument to the Discoveries) serve as a testament to the city's fascinating past. Lisbon is also home to some magnificent churches, such as the Church of St. Roque and the Church of Our Lady of the Incarnation.
Furthermore, Lisbon has plenty to offer in terms of museums. Some of the best ones to check out include the Museum of Antique Art, the Museum of Contemporary Art, and the Pena Palace.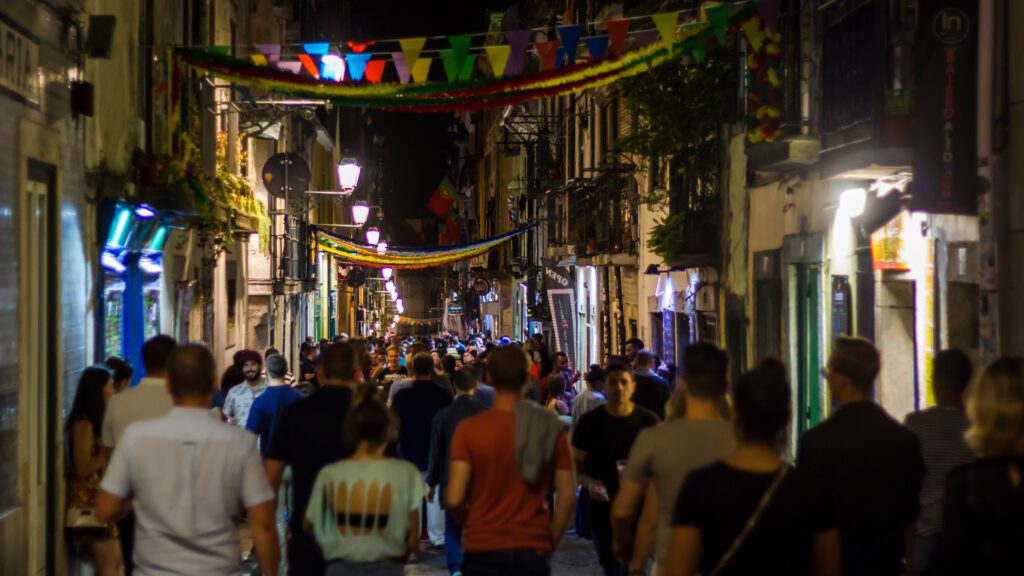 Nightlife: Close to the castle, the picturesque Alfama neighborhood is renowned for its architectural charm and restaurants. But for bars, be sure to check out the Bairro Alto, in the city center, which also serves as the main shopping district. If nightclubs are more what you're looking for, then the Santos neighborhood is the place to be.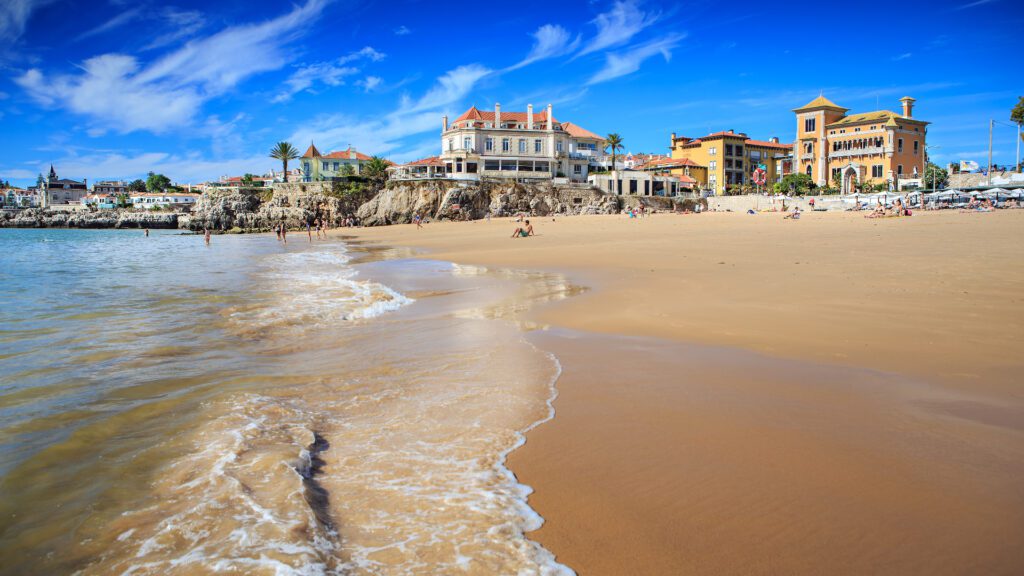 Natural beauty: Located on the Atlantic coast, the area around Lisbon is home to some of the most beautiful beaches in Europe, with golden sand and crystal-clear waters. If you have a chance to stay for longer, some of these beaches are within an hour's train ride from the city.
Also nearby is the town of Sintra, which is about 40 minutes away by car from the city center. The picturesque town sits at the foot of the Sintra Mountains and features several palaces as well as a nature park.
However, even within Lisbon itself, there is plenty of beautiful scenery on offer. Indeed, there are many hills within the city, providing stunning viewpoints over the surrounding neighborhoods.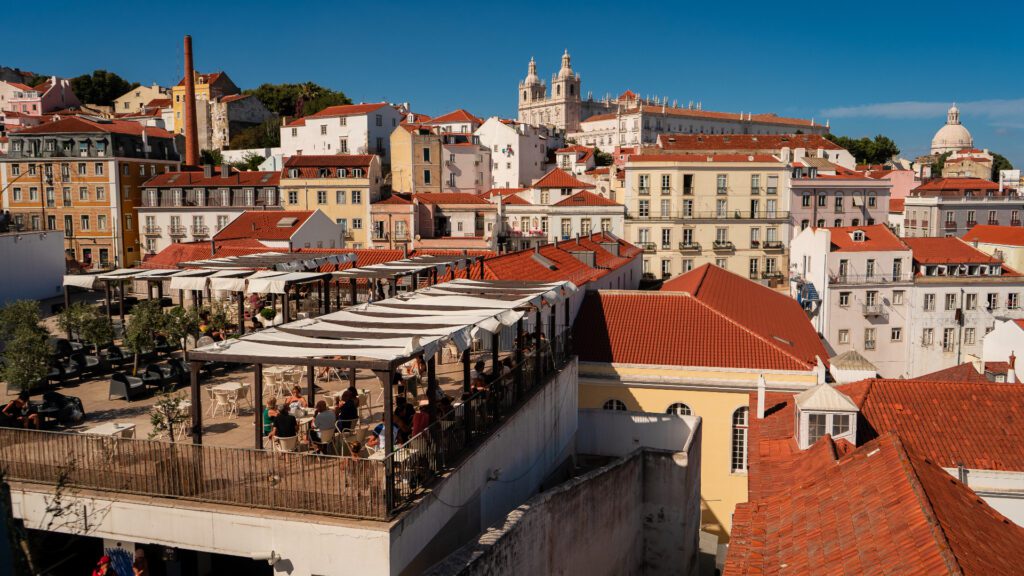 Delicious food: Lisbon is a foodie paradise, with a wide variety of delicious local dishes to choose from. Famous for its seafood, Lisbon's cuisine also features spices, chili and influences from around the world due to the city's seafaring past.
A great variety of cakes can be found in Lisbon, as well as cheeses and stews. Some of the most iconic and authentic dishes include Pasteis de Nata (cream/custard cakes), Bacalhau (cod), and Cozido à Portuguesa (Portuguese Stew). For the more adventurous, be sure to try some Arroz à Sarrabulho or Cabidela.
Portuguese wine is famed throughout the world for being some of the best quality and value for money. In nearly every supermarket you have a wide selection of affordable but tasty wines, including red and white wines, the "Verde" grape variety (which means green but also unripe in Portuguese), and finally the sweet Port wine for dessert.
For beers, there is a huge rivalry in Portugal between Superbock in the north and Sagres in the south. Why not try both these light lagers to see which one you like best?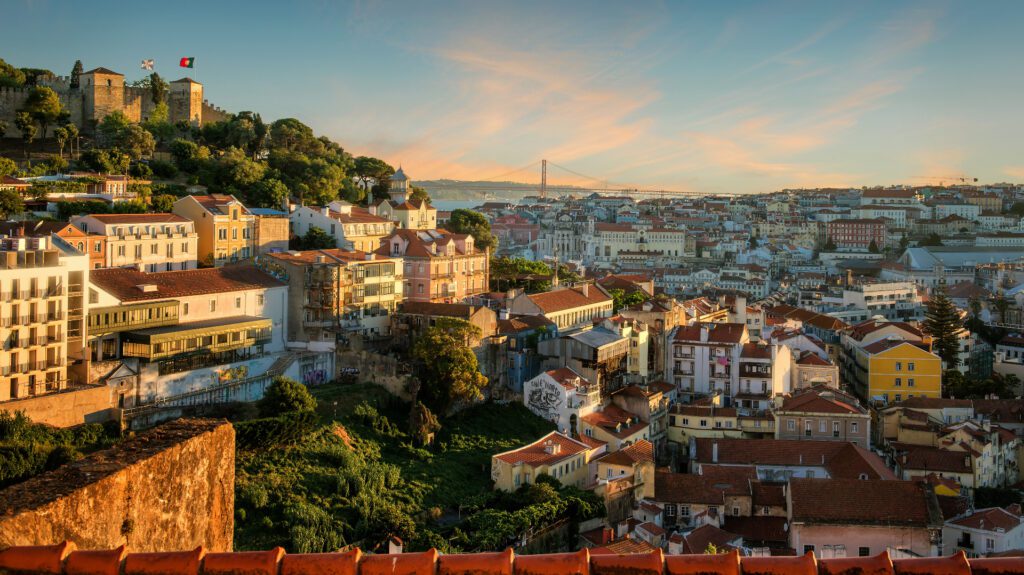 With its rich history and culture, magnificent architecture, and stunning natural beauty, Lisbon has everything it takes to be an ideal destination and an amazing host city for LibertyCon Europe.
Tickets are selling fast and will be limited when the venue reaches capacity, so if you'd like to secure your ticket, be sure to click on the button below to register! You can get a 50 percent discount by using the discount code: 50%DISCOUNT
We hope to see you in Lisbon!
This article was originally published on the Students For Liberty website.
This piece solely expresses the opinion of the author and not necessarily the organization as a whole. Students For Liberty is committed to facilitating a broad dialogue for liberty, representing a variety of opinions.