Michael Munger
Professor of Political Science
Duke University

Prof. Munger received his Ph.D. in Economics at Washington University in St. Louis in 1984. He later worked as a staff economist at the Federal Trade Commission, and taught at Dartmouth College, the University of Texas at Austin and the University of North Carolina at Chapel Hill. At UNC he directed the MPA Program, which trains public service professionals, especially city and county management.
He moved to Duke in 1997, and was Chair of the Political Science Department from 2000 through 2010 . He has won three University-wide teaching awards (the Howard Johnson Award, an NAACP "Image" Award for teaching about race, and admission to the Bass Society of Teaching Fellows). He is currently director of the interdisciplinary PPE Program at Duke University, working under Dr. Geoffrey Brennan who directs the joint Duke-UNC PPE Program.
His research interests include the study of the morality of exchange and the working of legislative institutions in producing policy. Much of his recent work has been in philosophy, examining the concept of truly voluntary exchange, a concept for which Munger coined the term "euvoluntary." He has created a new blog devoted to investigating examples of, and controversies about, euvoluntary exchange.
His fourth and most recent book, Analyzing Policy, was published in August 2000 by W.W. Norton. He blogs at Kids Prefer Cheese and Division of Labour. Munger may be best known, however, for his podcasts playing McMahon to Russ Roberts' Carson on "EconTalk."
Blog Posts
Success, White Privilege, and Donald Trump
There was an amazing, squirmingly funny Saturday Night Live skit (Season 10, 1984), with Eddie Murphy, called "White Like Me." In it, the Eddy Murphy character dresses in "white face,"…
Should You Hire a Private Bodyguard?
Editor's note: This blog post contains descriptions of rape and sexual assault. Reader's discretion is advised. I lived in Erlangen, Germany for much of 2009, getting around on a bicycle. After…
We Can Never Run Out of Anything
Somewhere along about 2005 I started hearing about "Peak _____," where the blank is some resource such as oil, water, food, and so on. The pique about "Peak" was based…
The First Rule of Wing-Walking
Wing-walking was the practice of getting out of the cockpit of a biplane (while someone else was flying the thing) and staggering along the wing holding onto struts or wires. …
We Should DO Something!
Shamans of old knew they could bend the credulous to their will (and make a boatload of money) if the shaman could predict something like a storm, or an eclipse.…
Programs
Videos
Should I go to grad school?
Do you want to be a professor? Are you in grad school, applying, or preparing to apply? Do you ask yourself "should I go to graduate school?" or "should I…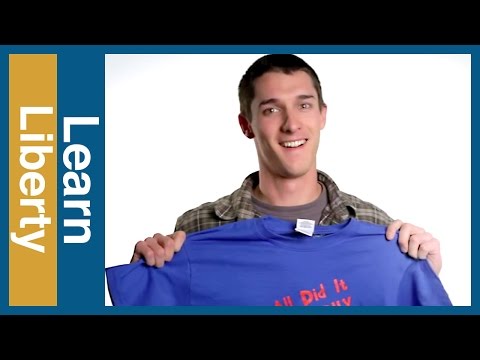 Why Do We Exchange Things?
What can we learn about markets from a WWII POW camp? According to British economist R. A. Radford, POWs found that rather than give away unwanted rations to other POWs,…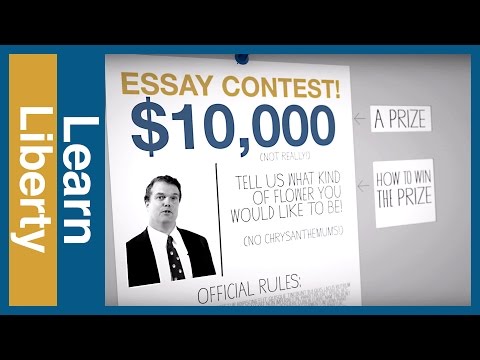 Giving Away Money Costs More Than You Think
People and organizations incur costs when they compete for money that is "given" away. For example, if a college offers a scholarship to the student who writes the best essay…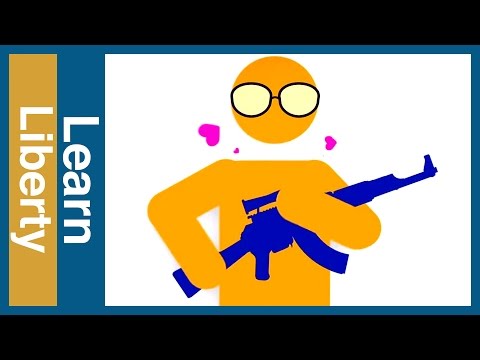 Why Is the NRA So Powerful?
Why is it that organized interest groups such as the National Rifle Association wield such powerful influence in policy discussions? According to Professor Mike Munger, the reason is simple. In…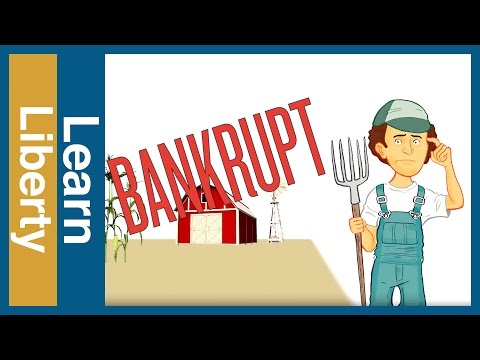 What Do Prices "Know" That You Don't?
According to Prof. Michael Munger, prices (as in, the price of a carton of milk, or a new car) are akin to magic. Prices "magically" convert countless pieces of dispersed,…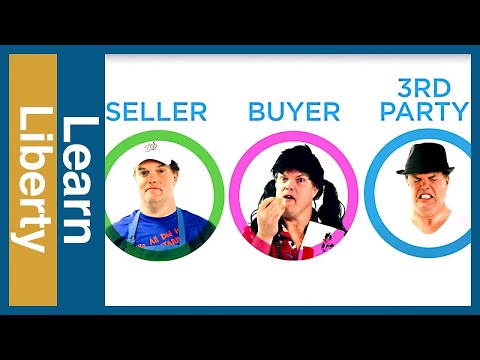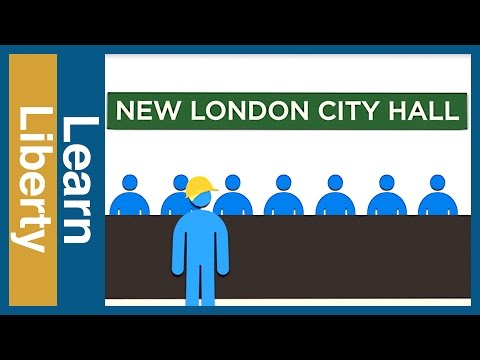 Should Majorities Decide Everything?
In this video, Professor Munger reminds us of the difference between democracy and majority rule. Democratic constitutions establish not only the process by which decisions will be made, but also…